Online Shortlisting with Monkseaton Medical Centre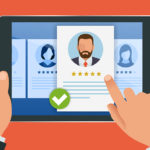 "Our first vacancy was for a Medical Receptionist and we received fifteen applications in total. Unfortunately, none of the applicants met the essential criteria and therefore were not shortlisted.
The second vacancy was for a Practice Nurse and we received two applications in total and both met the essential criteria and were shortlisted which was great for us.
We found the shortlisting feature very useful, efficient and easy to use. This has massively reduced the time it would have taken to shortlist applicants and inform unsuccessful applicants using our current processes. For the next advert we publish, we are very keen to try the 'invite to interview' functionality.
The help and support from the NHS Jobs team has been really good and we are looking forward to using the new service as it gets even better. Thank-you so much for the help that has been given so far.
As we are a Private Beta Partner, we are able to use the pilot with real vacancies and provide essential feedback to make sure it meets the needs of employers."
Joanne Houghton
Practice Manager
---