Encouraging young people into STEM careers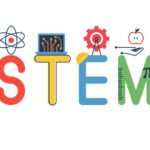 Hi, I'm Steven. I'm a digital apprentice within the Technology Services team. As part of our work with Global Bridge (a unique platform which allows young people to showcase their talents to educational institutions and industry), we've been building a team of people that are eager to get out into the local communities and encourage young people to look into science, technology, engineering, and mathematics (STEM) careers.
My story
I originally got into STEM through my own personal interest in building computers. I got a level 3 apprenticeship for some experience before deciding to join the NHSBSA as a digital degree apprentice.
Working here has truly enabled me to develop many new skills: from effective communication, to front-end development, to overcoming challenges that I haven't experienced before. It's given me the opportunity to go to university (which I never saw myself doing), which has allowed me to grow and improve myself.
Having gone through this myself, I believe in supporting young people's careers. They're the future generations who will shape society. If we can help support them in their professional development, then we should!
The keen team
That's us. We're continually reaching out to schools to promote the opportunities available within the NHSBSA (e.g. the degree apprenticeship roles we offer) by hosting career chats and presentations.
Examples of what we've been up to. We've…
Placed two students from Studio West School – they are with us twice a week for two school terms. Why? To give them a real taste of what it's like to work in the technology industry. More information on them can be found here
Delivered Q&A sessions to local schools – we were at Thorp Academy late last month
Attended a careers fair at Acklam Grange School in Middlesbrough – here, students booked one-to-one interview sessions to find out more about our job roles, what we do and how they could best proceed to follow a career in their chosen path
The bigger picture
I'm proud to be part of something that contributes to the NHSBSA's values:
Collaborating – with the local community and wider network of young people through Global Bridge. It gives students access to professional development which they otherwise might not have had.
Adventuring – out of our comfort zones to help deliver social value to young people, enabling them realise their full potential by putting on insightful events such as Q&A sessions, career presentations and student placements.
Reliably – acting on our good intentions by taking discussions a step forward from how they can help to actually delivering real change for STEM hopefuls by hosting various events.
Energetically – going above and beyond their day jobs by putting all their effort into making improvements wherever they can, whether by demonstrating how much they care as a business or by helping young people have a better start to their working life.
So, what's next?
We're hosting Erasmus day on November 29th. Primary school children from all over Europe are invited to this event. The aim is to promote STEM education through the use of workshops and practical learning (we're helping them to build an actual web application). We hope it will have a great impact and inspire the children from a young age.
Work for us
We offer a range of employment opportunities and we're striving to achieve 'employer of choice' status. Our commitment to this is demonstrated through our equality and diversity policies and our core value of treating everyone fairly and with respect.
If you or someone you know is interested in working for us (an organisation committed to delivering high quality technology and digital services through developing our staff) please contact us nhsbsa.techcareers@nhs.net or view our current vacancies.