How we're building skills for the future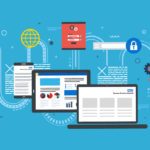 Rapid innovation, automation and the rise of technological advancements is how I would describe technology in the healthcare sector currently. Digitisation of products and services through a range of technology solutions is enabling businesses to create efficiencies across their large, complex systems. In turn, the end users are provided with a streamlined user experience while businesses save costs.
Challenges are on the horizon
Delving into such unchartered territory also creates unknown risks. At the NHSBSA, we're approaching technology, security and privacy in a new way; creatively leveraging technology to enable more actionable insight from data so that we can provide more customer-centric services for the NHS, than ever before.
Power to the people
Placing our employees into small, multi-disciplinary teams is just the start.
We need to ensure specific skills are built for where we are now, while we also keep an eye on the skills needed in the future and create a learning pathway to get us there. We're doing this by:
Introducing mentoring and coaching to develop skills so that teams can keep up with the rapid pace of evolving technology
Empowering each individual to take responsibility for the development and maintenance of their 'product' throughout its lifecycle
Working with the teams to understand their skills, and building in personal 'learning time' into everyone's working week
Creating communities of practice for employees to share ideas and implement standards and consistent ways of working
Creating a culture where teams use peer reviews to check quality across the department
Developing our talent pools of the future by implementing our outreach strategy with schools, colleges and universities, resulting in more enriched and varied placements opportunities
Creating unique opportunities for military personnel, throughout their exit journey from the service.
I'd like to pass over to a few of our current apprentices. They share how they're building up their skills for the future.
Rukayya Bilal-Thompson, Digital Degree Apprentice
Hello, my name is Rukayya Bilal-Thompson. Throughout my apprenticeship I'll be working within the Technology Applications team. This is an amazing opportunity for me as I'll be gaining experience in a credible, caring company that aims to help the nation by being a catalyst for better health. I'm fortunate to be given the time and flexibility from my manager to study for my degree, putting what I learn from the classroom into practice. I can't wait to develop my skills and take part in some amazing work with the NHSBSA. Who knows where this opportunity could lead.
Sabrina Naz, Digital Degree Apprentice
My name is Sabrina Naz and I am working as a digital degree apprentice at the NHSBSA. Working for student and corporate services has opened my eyes to how complex and challenging technology can be, and how rewarding it is when you find a solution to a problem. I look forward to progressing further in the technology sector and working with this great team.
Jason MacDonald, Development Analyst Apprentice
Hello, I'm Jason Macdonald. I've been with the NHSBSA for five years. I joined the NHS Prescription Services team in January 2013 and in summer 2015, joined Technology Solutions as an IT support position within the Technology Applications team. I have recently begun the 'Digital and Technology Solutions Apprenticeship', at degree level. It's a fantastic opportunity for me to develop a variety of technology skills, from programming and databases to networks. I'd love to learn enough to become a developer in the future.
Christopher Hindson, Development Analyst – Apprentice
Hi, I'm Christopher. I've been with the NHSBSA for 10 years, within the NHS Prescription Services team. Over the last five years, I've been involved in creating and maintaining performance monitoring tools as part of the National IT General Help Team (NIGHT).
I'm currently working on the Dental Provider Assurance case management system with other members of Technology Services, specifically the Technology Applications team. I'm also completing and being supported through a degree level apprenticeship (thank you). This is a really good way to gain knowledge with a software package that I've never used before, broaden my technology knowledge and work more closely with a new team.
Eilyne Mallari, Development Analyst – Graduate Placement
Hello, I'm Eilyne. I am a student working within the Technology Applications team, specifically supporting NHS Prescriptions. I am currently completing my IT Management for Business degree with support from the NHSBSA.
The NHSBSA has given me the opportunity to build and expand my skills and knowledge, while enabling me to gain experience working within the industry and challenge me out of my comfort zone. I want to take advantage of all the support and training that this year provides so that I can use these skills and experience for my future career in the technology industry.
We offer a range of employment opportunities and we're striving to achieve 'employer of choice' status. Our commitment to this is demonstrated through our equality and diversity policies and our core value of treating everyone fairly and with respect.
For further information regarding what opportunities are available, please contact NHSBSA.techcareers@nhs.net or view our current vacancies.