The ePACT2 training team on tour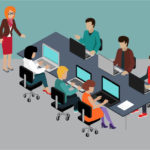 Hi, I'm Paul. I'm one of three members that make up the Information Services training and engagement team here at the NHSBSA.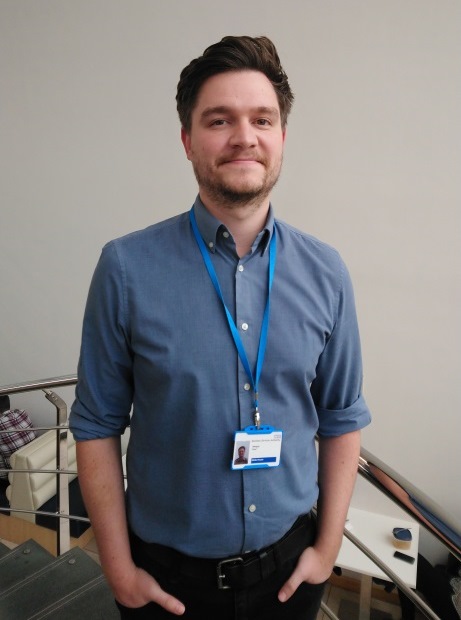 We have one primary aim; to promote the information systems and data we provide for the NHS, to the wider NHS.
The Information Services directorate provide many information systems. It's our responsibility to create, plan, organise and deliver training sessions and promotional activity for both internal and external users of these systems. More examples of this to follow…
The new online business intelligence application
We've recently launched ePACT2. It has replaced the old 'ePACT.net' system which had been running for 20 years (and had come to end of life!).
ePACT2 allows NHS users to view, analyse and present prescribing data. The tool monitors prescribing trends, support medicines management and identifies possible savings. This data is then presented in easy-to-use dashboards.
When there's a new application, people need to know about it and more importantly, know how to use it. Over the last three months, we've been going hard. We've worked in partnership with our friends at NHS England and just finished delivering free ePACT2 training events (weekly!) across Newcastle, Birmingham and London.
Rob McHugh, one of our training advisors for ePACT2 has written the rest of this blog, sharing more about his role and what we've been up to. I'll let him take over.
Hi, I'm Rob. I joined the NHSBSA back in 2010 and have been part of the Information Services directorate since 2015. The introduction of ePACT2 came with a career progression opportunity for me. Now I am here, one of the training and engagement team members.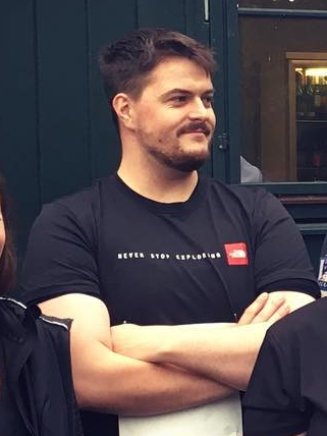 Back in August we started the run of 30 free ePACT2 training sessions (as Paul's already mentioned). My colleague Dan Thompson, Paul and I produced and delivered a new training course with accompanying training material. It took us four weeks to turn this around (it was tight!) but we managed to do so. I have to say, my knowledge of the NHS landscape and the NHSBSA prescription datasets did help here…
After successfully producing and polishing our training skills, we were ready. We were off to London.
Could we train in reception?
We arrived at our venue in London early, as you do, to get the room set up for the first round of attendees. But, events took an unexpected turn.
The contact from the venue was unavailable to let us into the training room, which we didn't think would be a problem until the reception staff informed us they couldn't let us in the venue without the contact being present. At this point a few of the attendees had started arriving and we really started to worry that event would have to be cancelled! Not a great first impression. After a panicked discussion with my colleague Dan and the (interesting?) idea of delivering the training session in the reception area, we got hold of the building manager and used our Geordie charm (it's a thing?) to persuade him to let us all into the room.
Following the imperfect start, the rest of the day went fantastically well, with all users successfully completing the training session, working together and getting to grips with the new ePACT2 system.
From then on, it was smooth running
Many professions across the NHS can benefit from using ePACT2 and it was great to see heads of medicines management, pharmacists, data analysts and finance managers (to name but a few) attending our training sessions and leading the way. They were from all kinds of Primary Care Organisations (PCOs) such as, CCGs, Local Authorities, Independent Sector Healthcare Providers and Hospital Trust Providers. We covered the basics, how to navigate in the system, how to retrieve the data they need and how to build bespoke reports.
245 attendees across 27 training days made up our training tour. It seems like a lot, but it's really beneficial to interact with those using the tool. Invaluable in fact.
We're in the process of collating the responses to the feedback we received from the sessions, it has mostly been very positive, which we're beyond happy about. Here are some (anonymous) feedback examples below:
"The session was very useful and the trainers were very engaging and made the session interesting"
"Fantastic day, well run and very clearly explained. Thank you"
"Dan and Rob were very knowledgeable of EPACT2"
"It's a powerful tool; you just need to know your way around it"
Working together as a team is essential to success
Engaging and training a range of NHS colleagues, with varying abilities and requirements wasn't easy. But we're proud to say that we managed to pull together and deliver robust training material and run a great programme of training courses.
We're actually in the process of moving the tool over to a new platform. With this comes updates and new features within ePACT2, plus a new range of training so users can make the most of it. A lot of feedback we've received has actually been included in this new iteration of the tool – keep it coming!
If you have any feedback on ePACT2, would like to learn more or find out how to get the system, we'd love to hear from you. Please email nhsbsa.epact2training@nhs.net
Follow us on Twitter for the latest news and information: @NHSBSA_ePACT2
Come and join the conversation!