Jobcentre Plus + User Research = NHS Jobs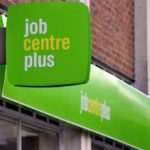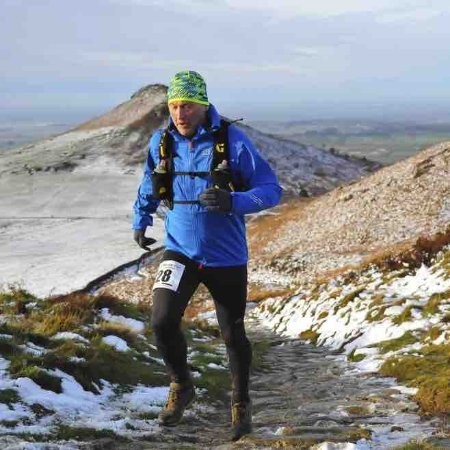 We've been tasked with transforming the NHS Jobs platform; the online recruitment service for the NHS.
A few weeks ago, our user researcher, Sarah and business analysts, Barry and Gabby visited the Byker Jobcentre Plus to conduct some user research for our project, NHS Jobs.
Although we have conducted lots of user research across many different groups (both employers and candidates), we felt that this provided a valuable opportunity to engage with other potential users of the new platform. Why? To find out more about their own personal circumstances and how some of the difficulties they face every day can have an impact on their ability to find employment in general, and more specifically, in the NHS.
Meeting the Jobcentre team
We had no preconceived ideas on what we would find out. The team in Byker were very welcoming and made every effort to accommodate us. We were provided with our own room, open access to engage with the team and the (well received) obligatory cups of tea and coffee. We explained that our aim was to gather information from those seeking employment to help us design a new service that really meets their needs. Sometimes, user research can be very formal, so we wanted to adopt a much more chatty and empathetic approach and basically adapt as we went along!
We learnt from the team that those seeking employment and visit the Jobcentre face numerous barriers to employment. Whilst there is a fairly mixed demographic of medium to low skilled job seekers, it was explained to us that, in the most extreme cases, their circumstances could include:
Drug and alcohol abuse
Low literacy and numeracy skills
Mental health issues
Poor educational attainment
Disabilities
Domestic Abuse
Assisted digital needs
High levels of debt
Those seeking employment could also be faced with:
Childcare needs
Limited or no access to the internet
Reliance on public transport
Challenging family circumstances
We had learnt the above before even speaking to those looking for employment. It was a real eye opener and helped set our expectations on what we might find out later that day.
Talking and listening
As we progressed, the Jobcentre team couldn't have been more supportive. They ushered a number of job seekers to meet us. Sarah, Gabby and I worked individually, chatting with them to find out about their backgrounds to help build a picture of where they are in their lives, the difficulties they face, their hopes and aspirations, and to gain a deeper understanding of if and how they may want to consider looking for a job working in the NHS. We found everybody surprisingly open and honest. Some had heartbreaking stories to tell.
This really brought us all down to earth. It made us realise that life, in particular finding a job, isn't always black and white. It also emphasised that we (as service designers) may think a service will work beautifully, but that our assumptions can fall apart when faced with the practical realities of the real world.
We were surprised
What came across quite strongly through our conversations was the desire that people have to escape the straight jacket of state dependency. They showed willingness to find work in the NHS (or any work) if only we could make it easy for them, help them through the journey, or point them in the right direction.
I've pulled together a fictional anecdote to illustrate this point. It draws on what we learnt on the day.
Joanne is 35 years old and has been long-term unemployed for five years although she has worked as occasionally worked as a carer in care homes. She has two children and has been living in a refuge to escape domestic abuse. She has low levels of literacy, which means she struggles to read job adverts. She occasionally gets help from her friend searching for jobs on the internet, in the local library and the Jobcentre. She is claiming Universal Credit, so would ideally like to work a limited number of hours per week without losing her benefit. She is not in a good emotional place at the moment and is very keen to find work. She really wants to provide a good life for her kids, so any supplemental income would help. Joanne has never used NHS Jobs before as she feels that because of her lack of qualifications and literacy skills, that there isn't likely to be much for her. After all, "I'm never going to get a job as a nurse, am I? But I suppose if I could maybe be trained up as an auxiliary nurse if that was possible. How do I even find out?"
Insights like this have taught us a lot, and revealed gaps in our knowledge and understanding. Even if people can use technology, we shouldn't assume that everybody has easy access to the internet.
How can we improve job searching for people who only want to work less than a specific number of hours per week?
Or how can we help those who want to train-up in a particular area?
What about about those with assisted digital needs?
The greater the diversity of people we speak with, the better placed we are to design and deliver a fantastic, modern service.
So, what next?
We couldn't have asked for a better start at Jobcentre Plus. It has certainly opened the door for future engagement. We look forward to working with them, and using this to enhance our portfolio of user research as we move into the next phase of our project.
If you've got any questions on any of the above, please email nhsbsa.jobs3@nhs.net