Can virtual assistants help reduce costs in the NHS?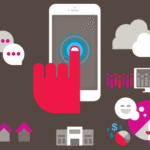 Hi there. I'm Sem, a UX designer within the digital and technology team here at the NHSBSA. I joined in July this year and since then, I have been immersed in discovering how our team at our customer contact centre (there's 450 of them) interact with the public and our employees.
Last year, our contact centre handled 3,841,552 calls and 784,565 emails (excluding any social media enquiries) – quite a lot, right? They do this across 20 services including Help with Health Costs and European Health Insurance cards (EHICs).
My project…
The 'Contact the NHSBSA' project was born to replace some of the existing contact centre services with technology. We wanted to explore the technology market to help us shape the future of how we receive and manage customers' experience with the NHSBSA.
Why use technology? The project will aim to implement new digital technology that supports our customers to self-serve, reducing the volume and duration of transactional contact handled by advisors. This will deliver an enhanced customer experience while allowing advisors to handle more complex customer contact.
The service…
We (being the project, customer contact centre and digital teams) chose the Prescription Exemption Checking Service (PECS) as a pilot. Our extensive research showed us that there was a large volume of calls coming into the contact centre with one stand-out theme, penalty charges.
In this scenario, the penalty charge receiver usually calls the contact centre because they're unsure as to why they received the penalty, and either want to challenge it or find out more information.
My remit…
During my projects discovery (the phase where we understand and map out the end users journey), a service design methodology was utilised to create a focal point capturing the end-to-end experience that occurs between an end-user (the public or an employee) and an advisor.
To achieve this, I sat with the contact centre team to fully understand what their working life was like on a daily basis. The advisors appeared to ask the same questions to each individual, in order to access their personal data. These included their reference number, whether they were exempt from paying for prescriptions and if so, what exemption they have.
In order to conduct our pilot, we had to create a 'conversational flow' between the end-user and the advisor. The 'flow' began with the introduction of our virtual assistant, 'Sam', and continued by encapsulating key questions that would be asked if it were an advisor handling the call. Following that, the reference numbers which are required for advisors to access the end-users data are requested by Sam over the phone. The end-user also has the opportunity to send this information directly via SMS (they'd receive a text with a link on it).
The technology…
We're using Amazon Connect (a cloud service platform) for this pilot and Symbee (a contact centre platform within Connect).
The research we conducted allowed us to capture how end-users currently identify their exemption or benefit. This is an ongoing process so that we can fine-tune keywords, dialects and accents to create a better experience.
And finally, my key takeaways (so far)…
It became evident very quickly that it is vital to maintain continual dialog with the team and stakeholders to make them aware of how different technology could be applied and, more importantly, how this can provide value. From our experience, interest in the project has grown; from showcasing the progress and proof of concept with other staff members and project teams to presenting at the Amazon Web Services re:Invent event in Las Vegas this November!
Our next step is to successfully implement a similar process for HR Shared Services and introduce a CRM platform. We are currently at user acceptance testing (UAT) and are hoping for the proof of concept to be a success!
Who said technology was boring?
Watch this space.
Please contact NHSBSA.digital@nhs.net if you have any questions or would like to learn more.