World Heart Day 2018 – My Heart, your Heart.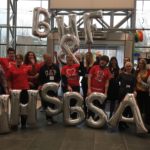 Cardiovascular disease (CVD) is accountable for nearly half of all non-communicable diseases (NCD) deaths, making it the world's number one killer. World Heart Day is the perfect platform for the CVD community to unite and reduce the global disease burden.
Here at the NHSBSA, our corporate charity of the year is The BHF. Each year, they fund over £100 million of research into all heart and circulatory diseases and the things that cause them: heart diseases, stroke, vascular dementia and diabetes.
We've been working closely with The BHF over the last five months and this week, we're delighted to introduce you to Nikki Bell, fundraising manager at The BHF. Nikki kindly wrote an open letter to us. In this, she thanks our employees for the work we've done to date, whilst reiterating the importance of, and difference even a small donation can make.
Over to her…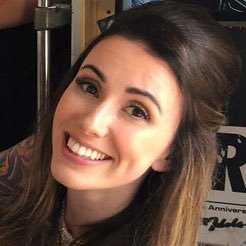 Wow – what an unbelievably awesome team you have at the NHSBSA. When it comes to fundraisers, you lot are up there with the best!
From May to September, 2018; across the country, NHSBSA employees have raised a staggering £27,076.70. This reaches and smashes your £25,000 target in such a short space of time (five months out of 12). You've hosted bake sales, donated goods, volunteered in our stores, and cycled your way to this amazing amount and we're so very grateful to you for all you are doing.
The money you have raised is enough to fund over a THOUSAND hours of research in our BHF labs. To power research consistently, like you're making possible, means we can commit to the vital projects we know are going to result in scientific breakthroughs.
Breakthroughs that will save lives and help beat heartbreak forever.
But our work here is not done. Heart and blood diseases remain the biggest killers in the UK and with your support, we will beat it.
With your continued fundraising over the remaining months of our partnership, we will have the best minds in the country researching heart and circulatory diseases such as stroke, vascular dementia, heart disease and diabetes. These conditions affect 1 in 3 of us. Look around you; someone you know, if not yourself, have experienced or are going through the heartache caused by these conditions.
Let's do something.
You have all been fantastic to work with and everyone at the BHF is aware of your passion, creativity and success; from our CEO to the people in your communities who have been given hope thanks to your generosity.
I want to say a huge THANK YOU to each and every one of you.
I'm really looking forward to continuing working with you over the remainder of the partnership and I can't wait to see what you do next!
All the best,
Nikki Bell
Fundraising Manager
If you have any questions or would like more information, please contact melanie.maughan@nhs.net