When our Provider Assurance team met police robots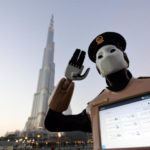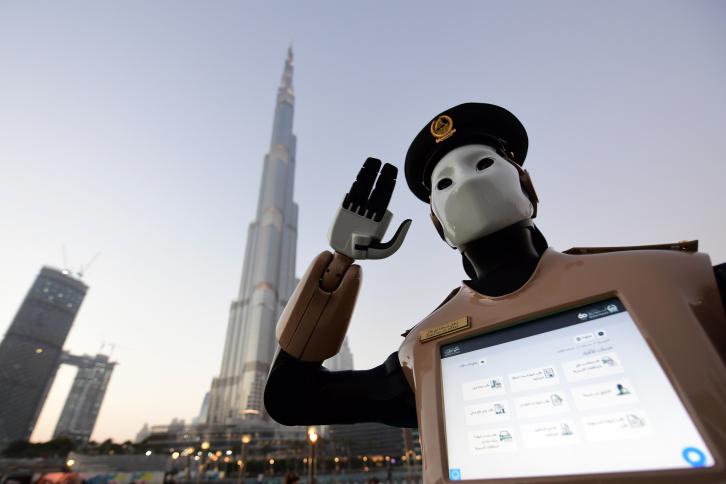 Our Provider Assurance (PA) team is part of the NHSBSA's Primary Care Services. We work with NHS England, Welsh Health Boards and healthcare professionals to review unexpected or unusual patterns of activity across Primary Care Services. Our overall aim is to use the data that contractors and professionals submit to reduce variance, ensure consistency in delivery and support improvements across primary care. This means working closely with dentists, pharmacists and optometrists, as well as the wider NHS family and the Department of Health and Social Care.
In this week's blog, we're pleased to introduce you to Helen Newman, Business Engagement Lead from our Provider Assurance team. Find out more about her role, the team and what they've been up to.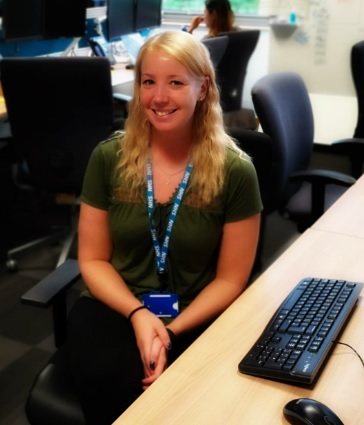 I joined the NHSBSA in 2012 as an Executive Assistant to the Leadership team (having been a personal assistant in other NHS organisations for 12 years previously).
I was delighted to have the opportunity to join the Leadership Team. Why? It was an environment where I was encouraged to learn about every aspect of the organisation; great for knowledge and personal development. What's better than that, it has led me to discover my true passion in life; people and writing!
Career progression at the NHSBSA attracted me to the company in the first place. After five years in the Leadership Team, I was delighted (and surprised!) to be promoted to Business Engagement Lead.
This position has allowed me to utilise both these areas of my expertise; working closely with my immediate team whilst sharing knowledge and bringing external stakeholders such as NHS England and the Department of Health and Social Care along our journey.
I love being able to travel and get out of the office, whether it is to our Eastbourne office or to London for strategy days such as this one.
Back in June, we hosted a strategy day in London with clinicians and non-clinical teams to discuss the growth and development opportunities for the Primary Care Services we currently provide. It's a rare luxury to have clinicians and non-clinical teams together in the same room, so we were looking forward to sharing our wealth of experience and taking the opportunity to understand all the different cogs in the ever growing PA wheel…
Smooth running
With pharmacists, dentists, managers and team leaders in the room, some of the key focuses of the day were:
Embedding and expanding existing PA principles of delivery
Promoting and increasing awareness of our team
Making sure the benefits of our work to patients, commissioners and contractors are captured and reported effectively
When drama struck
As I understand it, the team were busy working in small groups on identifying who our joint key stakeholders are when events took an unexpected turn.
An abandoned car had been left directly outside the building which coincidentally, was also outside the main entrance to BBC Broadcasting House and the Portuguese Embassy. The bomb squad was called, our meeting moved to the basement of the building for safety and the whole area was cordoned off by police.
This was just as I was arriving to join the meeting. As I was unable to access the building for the time being, I took advice from a police woman and sought refuge in a local coffee shop until I could get in. After about an hour's wait, I got told the abandoned car had been removed as part of a controlled explosion by a police robot and I was allowed in the building to join the meeting.
Our key takeaways
Working together is essential to driving this exciting service forward. We're all much stronger together than we are on our own and have so much knowledge and experience to share. We plan to continue to use data, insight and the digitisation of services to improve dental, ophthalmic and pharmacy services. Appropriate and responsible reporting and inter-departmental sharing of data can help us highlight areas of success and areas we need to develop further.
We learnt that we can pull together in a crisis, support each other and take the positives from what is now affectionately known as 'bomb day' in the PA team.
And I personally learnt, amongst other things, that I'm able to keep a cool head in the presence of a bomb squad – who knew?
If you'd like to learn more about the PA team, please get in touch – I'd love to hear from you: helen.newman5@nhs.net