Raising awareness of World Suicide Prevention Day in business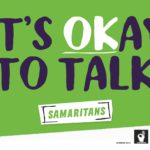 Yesterday was an important day, World Suicide Prevention Day.
Suicide prevention remains a universal challenge. Every year, suicide is among the top 20 leading causes of death globally for people of all ages. It is responsible for over 800,000 deaths, which equates to one suicide every 40 seconds.
Every life lost represents someone's partner, child, parent, friend or colleague. For each suicide approximately 135 people suffer intense grief or are otherwise affected.
Joining together is critical to preventing suicide. We're honoured for Simon Wilson, a former employee here at the NHSBSA, to share his personal story with us this week to mark World Suicide Prevention Day. He's taken the step to talk about his experience of suicidal feelings, highlighting that with the right support things can get better.
About me
"My name is Simon Wilson. I worked at the NHSBSA for 10 years within the NHS Prescription Services team, initially on the evening shift before moving full time to Support Services. Alongside this full-time job I was a county councillor. I left the NHSBSA in 2016 to pursue a career as a caseworker at the Disclosure and Barring Service (DBS) and continue my work as a county councillor."
My story
"I guess, in terms of looking at my experience regarding suicide, or thoughts of suicide; on 24th December 2008 I was talked down from Durham Viaduct. Not just on Christmas Eve, but five days after my 21st birthday. It wasn't a sense of being 'down', it was more that this was a solution, a way of fixing the fact I just wasn't feeling right.
"Possibly the scariest part, looking back, is how automatic that reaction was. Even on the walk over to the viaduct, nothing could intervene; I was on autopilot, focussed. It took my parents and my then partner to talk me down.
"In dealing with all of my related issues that led me to this point, it wasn't until last year that I actually really nailed what was going on. Why? Because it was rearing its head in strange ways. Thankfully this led to a timely intervention from a work colleague. By involving myself in counselling/therapy – pick your name for it – it opened it all up and 'touch wood' has led to none of these feelings re-emerging again."
What I've learnt
"The best advice is talking, whether it be friends or professionals. Bottling it up, ignoring it, repressing it, were short term strategies. It filters into everyday life, and begins to become a norm.
"And now? There's still moments, and likely always will be when the dark clouds hang around, but it's about how to deal with it. It's no longer about a coping mechanism I first thought I needed, but actually being prepared to face up to it and throw light on it."
This week
We're lucky that our friends from the Samaritans will be visiting the NHSBSA offices to talk about the valuable work that they do in our communities. To help people who are feeling distressed and how we can all help to save lives through opening up and talking about our feelings.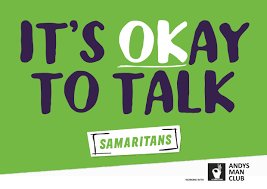 If you have any questions, would like more information or advice, please contact melanie.maughan@nhs.net
You can also contact the Samaritans on 116 123. They're there to help round the clock, 24 hours a day, 365 days a year.