Military Veterans, AWS and the NHSBSA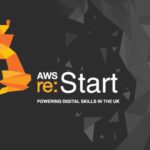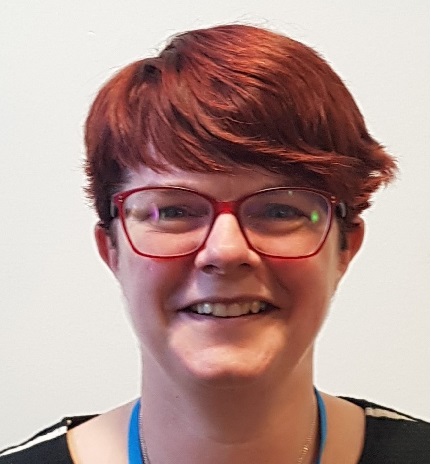 I'm Emma, a fairly new employee at the NHSBSA. I joined the team in March of this year as a technical analyst and prior to that, I was in the Army for 18 years. In that time I worked in England, Bosnia, Cyprus, Northern Ireland, Germany and Afghanistan.
During my time in the Army, I had a variety of roles but they were mainly in the personnel administration area. I didn't know it at the time, but it was great experience for my position here at the NHSBSA. In my current role, I help define the approach to solving a problem from a technology perspective, including defining the 'As-Is', helping to define the 'To-Be' and working with the business analyst to ensure that the technical approach supports and reflects the business needs.
This blog goes some way to explain my journey, from admin guru to 'techie'.
From the Army to civilian life
I decided that I wanted to join the Army when I was 15 years old.
I took the traditional route if you like. I did my A-Levels, went to university and I finally entered the gates of the Royal Military Academy, Sandhurst in September 1999.
After 18 years I decided it was time to make a change.
I left the Army in September 2016 (it wasn't an easy decision to make but it was the right one for me and my family!) and took a career break. Why? I wanted the time to find and then decide what I really wanted to do. I had an interest in IT and started looking at careers in the field but recruiters and businesses were asking for a lot of recent experience or a degree in Computer Science and to be quite honest, I didn't fancy going back to university.
And then came along the AWS re:Start programme
In early 2017 a friend sent me a link to the AWS re:Start programme. The programme was set up by Amazon Web Services to educate young adults as well as military veterans, reservists, and their spouses, on the latest software development and cloud computing technologies.
AWS re:Start aims to address the growing deficit of digital skills to available jobs by increasing the overall digitally skilled population in the UK. It was a new programme back then so me being me, I signed up for more information.
The next steps were great. I attended a taster day in July and decided to take part in the four week course in Manchester in October. The AWS re:Start team provided a broad insight into a number of different areas; from business analysis and Agile project management, networking and the basics of cloud computing, to Python programming and the core AWS services.
During the third week there was an 'Employer Insight Day'. This is where potential employers come to the morning session, 'sell' their companies to candidates and share what roles could be available. Employers ranged massively, from 'Big Four' companies such as Deloitte and KPMG to small enterprise such as Zaizi. At lunch, we all had the opportunity to speak to the employers we were interested in. Most of them offer some form of training and placement scheme of about three months, this can then lead to employment but there are obviously no guarantees.
The programme also provides continued support including mentoring through Sage, help with finding employment through a dedicated contact at Experis as well as general support from the AWS re:Start team.
Where did I end up?
All of the employers that attended the 'Employer Insight Day' were from London; not a great start, as I wanted to be in the North East.
I ended up chatting to the employees representing KPMG who told me that there had been someone from the NHS that attended a previous insight day. I spoke to my AWS re:Start mentor (yes, we all get a mentor!) about the possible opportunities and they put me in contact with Kirste Worland, head of technology applications at the NHSBSA.
I know that the NHSBSA is very keen on recruiting ex-forces employees so I felt very welcomed. After reading my CV we had a telephone chat followed by a face to face. After that catch-up, she suggested I apply for the technical analyst role.
And here I am.
Providing a gateway for veterans
The AWS re:Start programme is providing a gateway for veterans to enter the technology industry. It provides training to ensure our technical skills are up to date, are attractive for potential employers and provides a foundation for us to then specialise when (or if) we take up a position in the digital and technology sphere.
There is no pre-requisite qualification required to attend the course which means that the graduates come with a range of technical and non-technical experience.
The AWS partners that are employing these individuals understand that the graduates aren't the finished product, that they will require further training but that they come with other attributes that make them widely employable: teamwork, great work ethic and time management, ability and willingness to learn and adapt, experience of change and, in most cases, a decent sense of humour.
I believe it's these attributes that Kirste saw in me.
For further information regarding the programme visit AWS re:Start, watch this short film or contact NHSBSA.techcareers@nhs.net directly.