On your marks, get set, innovate!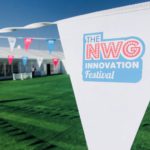 Last month, members of our digital and technology teams attended NWG's (Northumbrian Water Group) Innovation Festival at Newcastle Racecourse.
510 of the world's leading businesses and most innovative minds gathered and worked together for the five-day event. Why? To tackle 13 of the UK's most pressing social and environmental challenges.
What's the aim of the game?
Attendees including innovation experts, scientists, engineers, local businesses, universities, schools, artists and members of the public were tasked to come up with and explore innovative ways to help change the world. They were encouraged to apply design thinking techniques to try to solve these 13 challenges in five days. Some of the ideas to come from the festival included interactive smart toilets, underground maps, dog bogs and wellbeing apps.
We were thrilled to have attended and be amongst other passionate, talented and fun innovators.
Here is what some of our team had to say about it…
Helen O'Donnell, application support developer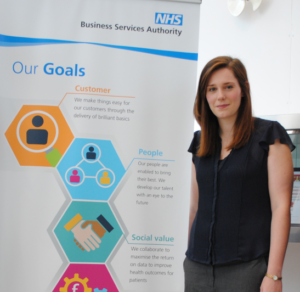 I was lucky enough to attend the workshop 'Vision of the future – How can we improve the lives of people who are visually impaired?' at the NWG's Innovation Festival.
The idea we were working on was an app which connected a visually impaired community, allowing an easily accessible knowledge and experience support network.
The workshop was broke into sprints of roughly 25 people. It started off with getting to know the end users, which in this case were local community members who were visually impaired. We sat down and asked each of them what their daily struggles were. Most of the answers are things we take for granted, such as not being able to see the number of a bus arriving, or being able to read allergy information on a food packet. I found the focus on accessibility within this community particularly interesting as it was a group of people that I would have limited interaction with as part of my personal life.
It became clear that a higher understanding of user needs should be gathered before developing an application. For example, ensuring that writing size fits the required standard and colours are distinguished clearly.
Going forward I will continue to refresh my accessibility knowledge so that the work I produce, or applications I develop, will be inclusive to a wide range of user needs.
Will Cooper, junior front-end developer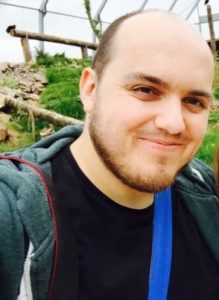 My main responsibility at the NHSBSA is to implement websites for internal and external services so I was delighted to be selected to attend NWG's Innovation Festival last month.
I went to 'innovation in accessibility' talks and workshops. At the NHSBSA, some of our challenges include making sure any product or service we develop is accessible to people with disabilities. It was reassuring to hear that huge companies are also on this 'fail fast, learn quick' journey that we're on. An example is Northumbrian Water and how it's planning on using the Amazon Alexa device. The team are working to automate services so that customers can contact the company via this device, making it easier for people to get in touch quickly, hear about a bill or change their account details.
I found the whole experience extremely informative. It opened my eyes to some of the problems end users face and how companies, including the NHSBSA, can utilise new technologies to solve them.
I'd love to attend a future festival, to share our stories and see any upcoming trends to help us try to future-proof our services.
Contact NHSBSA.digital@nhs.net if you have any questions or would like to learn more.