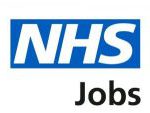 We're over a third of the way through our 10 week Discovery for NHS Jobs 3, and are learning a lot!
Did you know – the current site hosts 340,000 vacancies a year, with over 4.5 million applications? Our team is busy speaking to the people behind those numbers, both applicants and recruitment teams.
We've identified the categories of people we need to speak to, and call these 'user groups'. When doing qualitative research (like we are during Discovery), best practice is to speak to 5 people from each user group. To remind us of our user groups and how many people we've spoken to, we keep a live tracker in our office which looks like this…
We're collecting lots of data from people keen to share their experiences, and it's encouraging to see how many people are keen to play a part. We're able to draw on their past experiences so we can improve the experience of hiring and applying for everyone! We've got more research and analysis to do, but are already seeing common themes that we're using to start mapping a 'user journey'.
There are many different 'pain points' when using the current site, and so far we're seeing a few key themes. We know the current site isn't versatile enough for the way people recruit or the types of roles people post. Applicants get frustrated when the application process isn't clear or simple to complete. Also, it isn't flexible enough for applicants who aren't able to attend interviews at certain times or locations.
Pain points identify where people struggle, so knowing this tells us what they need – so we call these user needs! Our next sprint will focus on completing our research and continuing to log our user needs. We'll then feed the user needs into the options for a 'target operating model', which will be the focus of our next blog.
Any questions please get in touch! Anna.caine@nhs.net